This post was originally published on netzkaempfer.com. The old blog and domain is no longer active, but I'd still like to keep my old articles about web-based game development.

During the last years there has been a rise of various new distribution sites for Indie Games and virtual goods in general. In contrast to that the big developer and publisher THQ filed for bankruptcy. While this may not be correlated, it shows that there is a big drive from the gamers community to support sole developers or indie teams. Within this market environment there are clearly opportunities for new business models.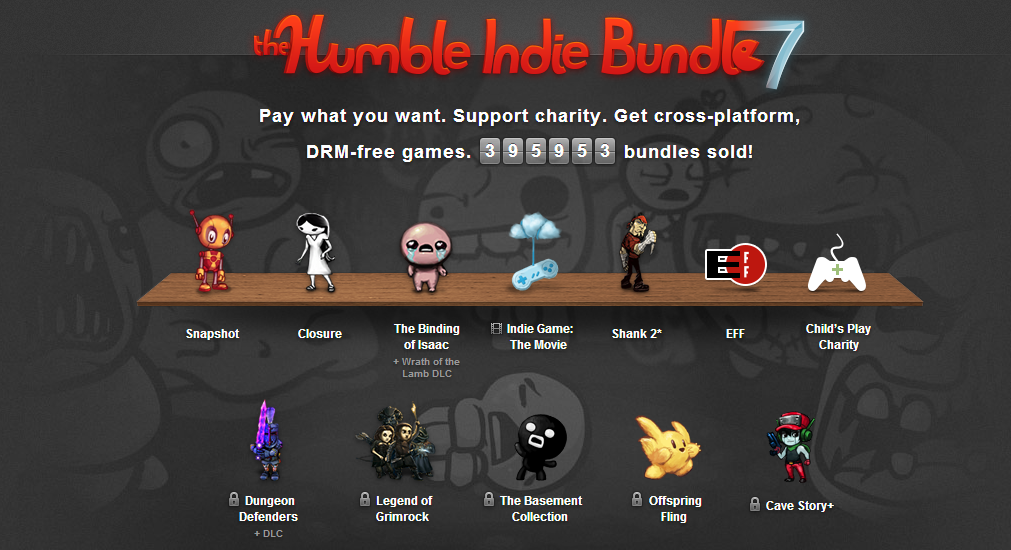 The most famous example for a successful new distribution model is the HumbleBundle. Due to their full revenue transparency it can easily be calculated how profitable their "pay-what-you-want" business model is. Sure, they have the most prestigious indie games in their bundles, but in general they have found the solution to a big problem for customers and developers. While the products lifecycle may be on a decline, the HumbleBundle is able to generate a sales peak, which should be pure profit, when the developers hit the break-even on their games. They furthermore expand the developers audience without cost-intense marketing. The customers get entertaining, high-quality games for an unbeatable price, a price that they can choose themselves. The charity support puts the cherry on the cake.

There are quite a few other examples that tried to break in the market by winning developers over:
Even investors seem to recognize the opportunities in these markets. The HitFox Group focuses on building game companies.

A minimal viable product for a game distribution channel should be an easy task. Reaching the right audience, building a community and winning developers over are hard ones.
---